sanjay puri shades school campus in northern india with a network of angled red walls
sanjay puri architects has completed a school campus in northern india that references the organic character of the country's villages and old cities. located in rajasthan, where temperatures regularly exceed 35 degrees celsius (95°F), the scheme comprises a range of open and enclosed spaces that provide shade and respite from the hot climate. furthermore, all classrooms have been oriented north to protect occupants from direct sun.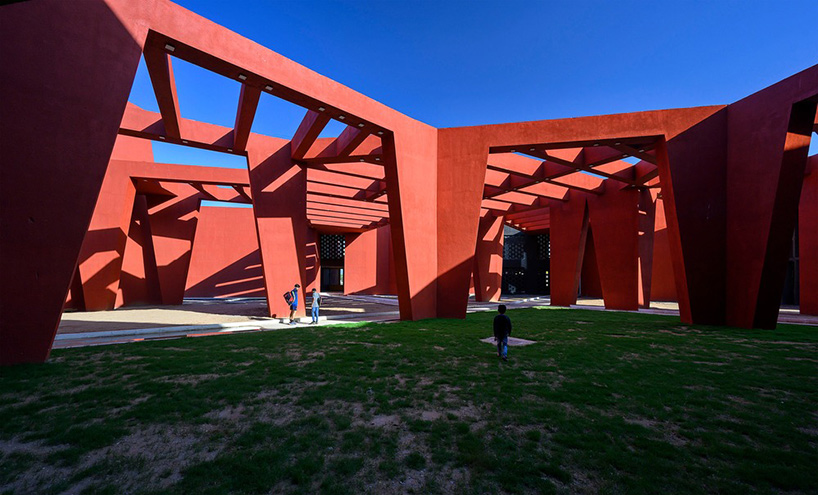 all images by dinesh mehta
the campus is arranged around a central semi-sheltered courtyard with multiple angular pathways. 'traversed by a series of linear trapezoidal frames and sun-breakers, this focal area has a constantly changing shadow pattern depending on the sun's direction throughout the day,' explains sanjay puri. 'the layout is intentionally fragmented allowing open landscaped spaces to be interspersed with the school's learning spaces.'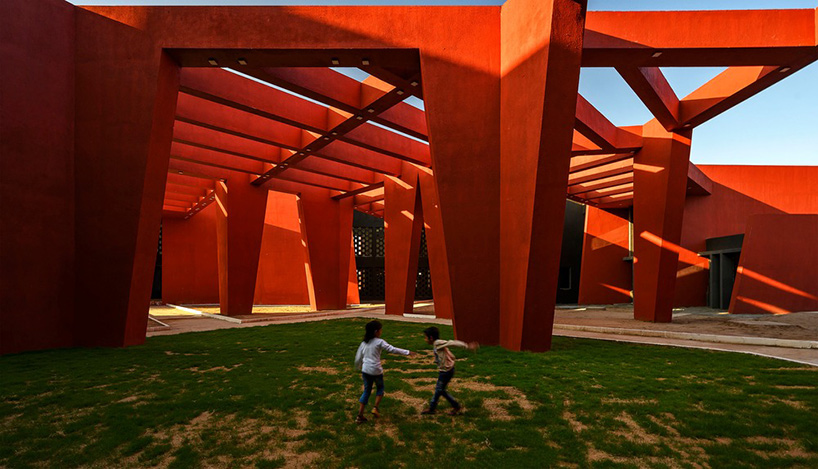 the auditorium, primary school, and administration space occupy the southern side of the plot, with the secondary school classrooms, library, and cafeteria located on the opposing side of the courtyard. the entire school opens towards a multipurpose playground and athletics track to the north. throughout the design, angled walls act as sun breakers to reduce heat gain from the east, west, and south sides, resulting in cooler internal spaces.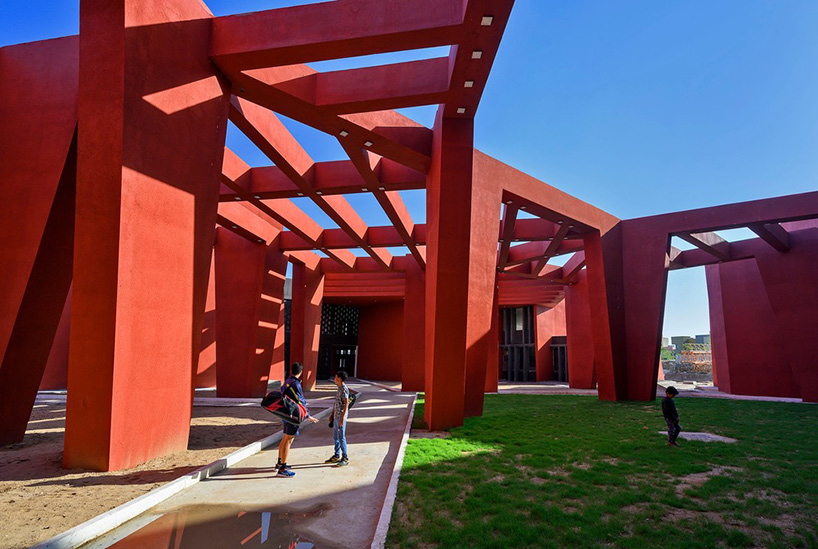 from an environmental standpoint, the complete electrical power requirement is generated by the residual energy of a cement plant nearby. in addition, the entire water is recycled and reused. 'the rajasthan school derives its character from the organic old cities, with an informal layout, interspersed open and enclosed volumes, designed in response to the hot climate, creating a school that is exploratory in multiple ways,' says sanjay puri.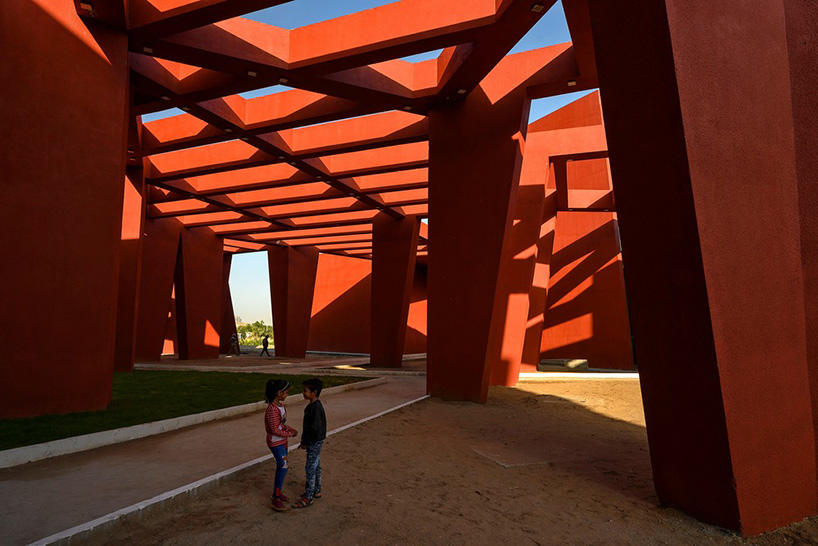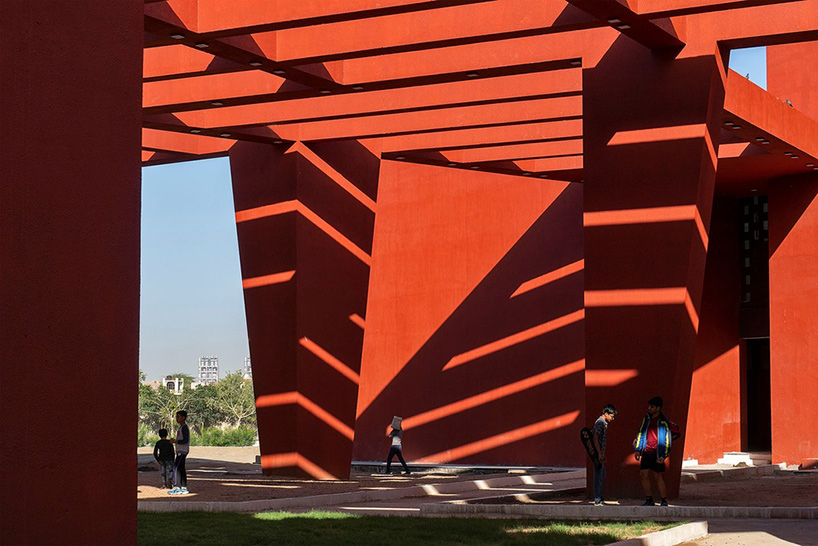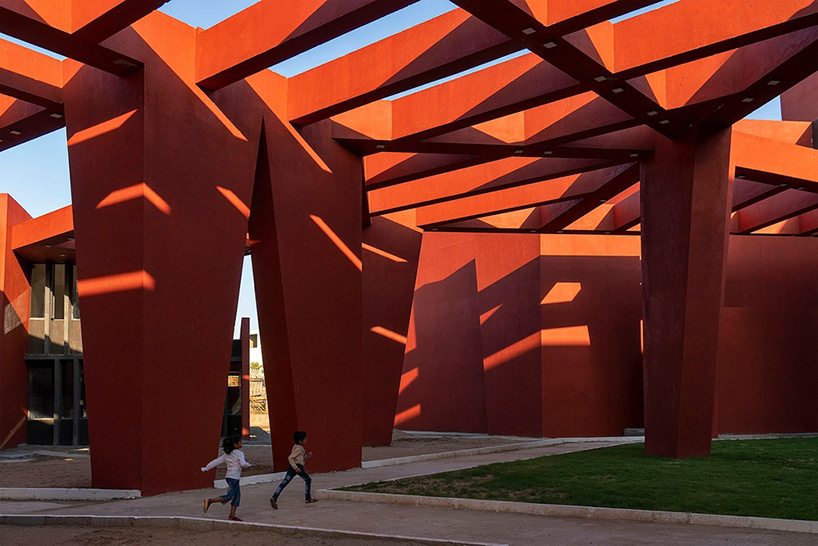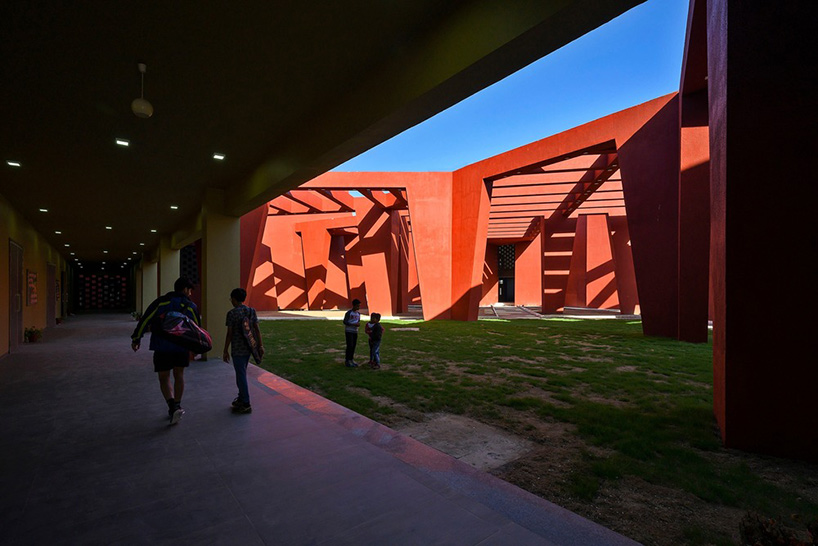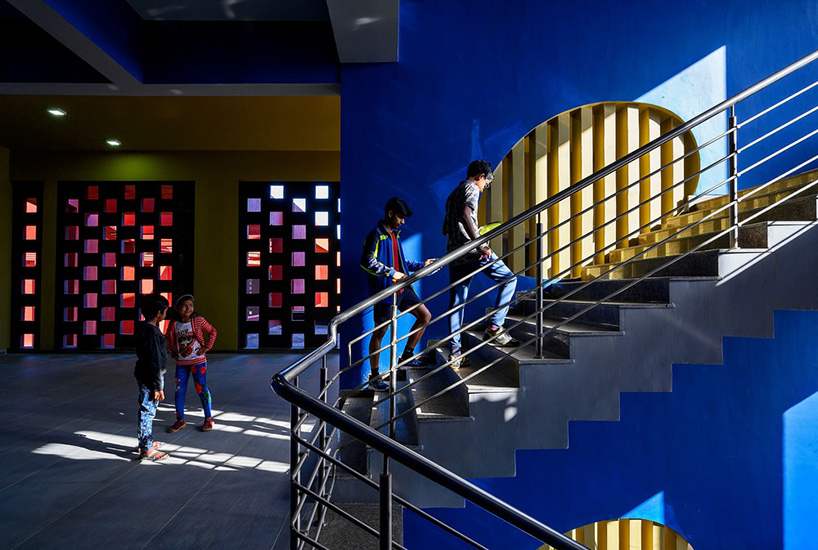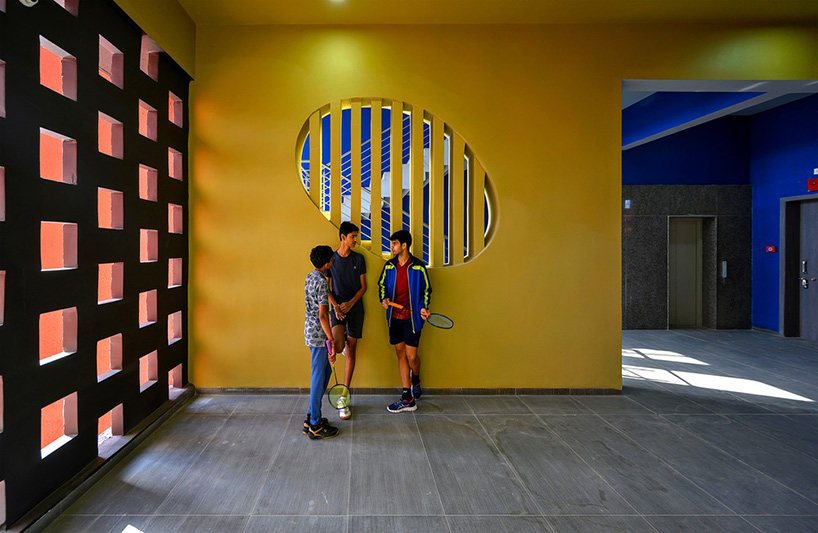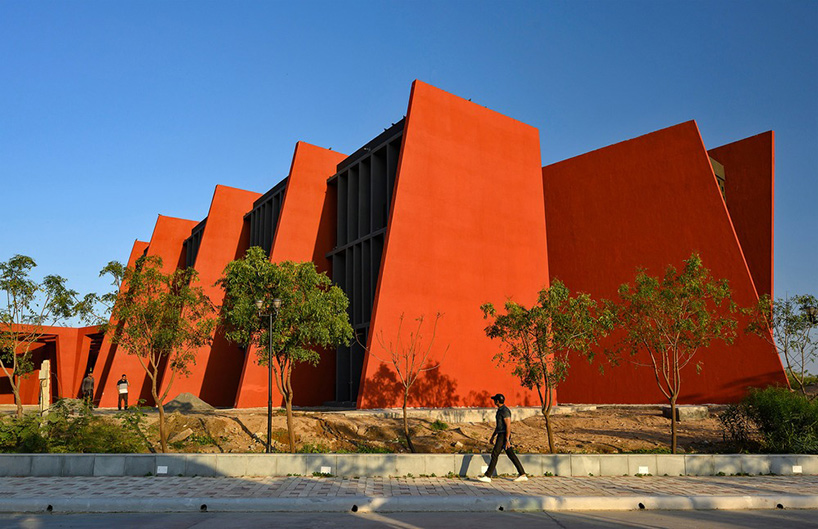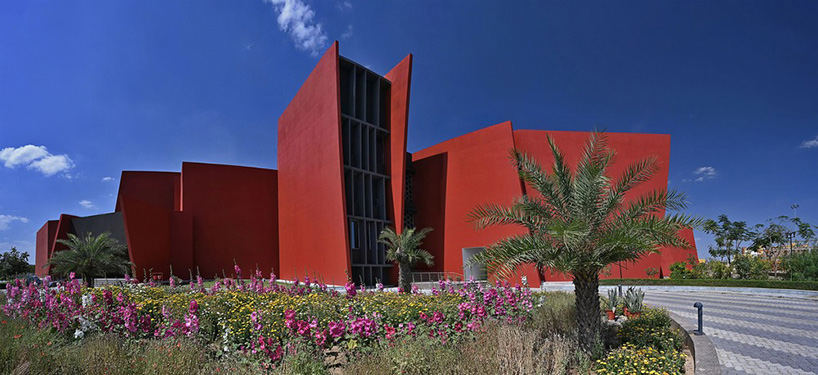 image by dinesh mehta

image by dinesh mehta

image by dinesh mehta

image by dinesh mehta

image by dinesh mehta

image by dinesh mehta

image by dinesh mehta

image by dinesh mehta

floor plan / level 0
image courtesy of sanjay puri architects

floor plan / level +1
image courtesy of sanjay puri architects

floor plan / level +2
image courtesy of sanjay puri architects

concept
image courtesy of sanjay puri architects
project info:
location: ras, rajasthan, india
principal architect: sanjay puri
project architects: ishveen bhasin, ankush malde, pooja prajapati
client: shree cement ltd.
site area: 190,000 sqf / 17,652 sqm
built area: 93,000 sqf / 8,640 sqm
philip stevens I designboom
mar 19, 2020
Architecture, architecture in india, Art, dbinstagram, Design, Entertainment, galleries, Inspiration, sanjay puri architects, school architecture and design
Architecture, architecture in india, Art, dbinstagram, Design, Entertainment, galleries, Inspiration, sanjay puri architects, school architecture and design