volkswagen unveils e-bulli, a 60s conversion with a 2020 electric drive
volkswagen has unveiled the e-BULLI as a concept vehicle – a 1966 classic with 2020 electric drive. equipped with the drive system components of the latest volkswagen electric vehicles, the concept vehicle is based on a T1 samba bus produced in 1966 and comprehensively restored.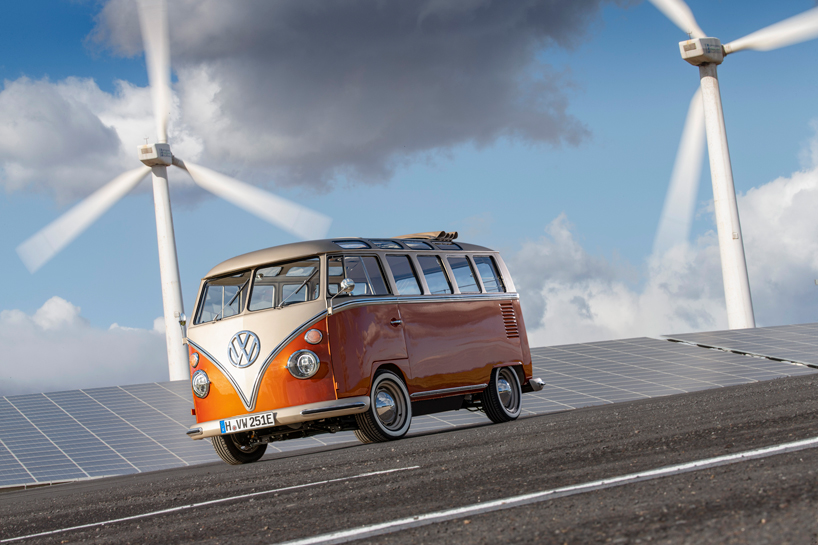 images coutesy of volkswagen
volkswagen has replaced its 32 kW (44 ps) four-cylinder boxer engine with a silent electric drive system that delivers 61 kW (83 ps) and 212 nm (156 lb-ft). it raises the T1's top speed from 105 km/h (65 mph) to 130 km/h (81 mph), electronically limited. the battery is a 45 kWh pack that will last approximately 200 km (124 miles) between charges.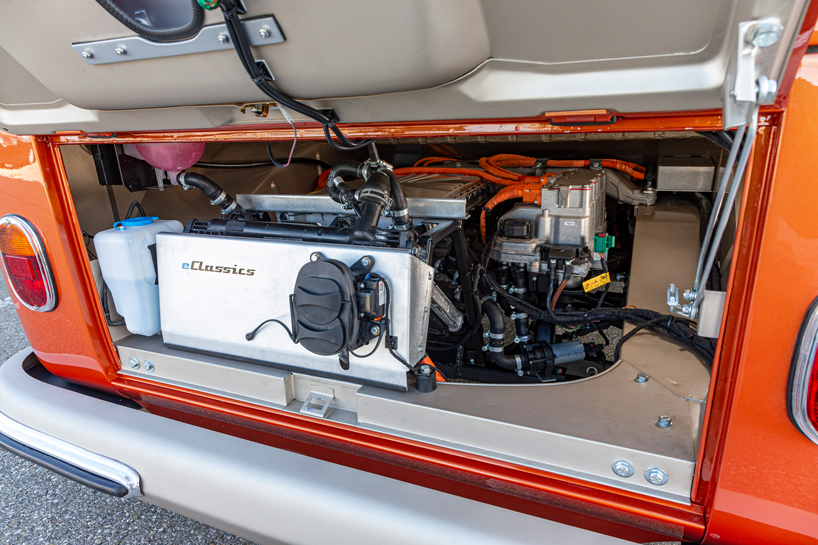 just like the boxer engine of the 1966 T1, the combination of gearbox and electric motor integrated in the back of the 2020 e-BULLI drives the rear axle. customised for the build in collaboration with eclassics, a power electronics system in the back of the vehicle controls the high-voltage energy flow between the electric motor and the battery and in the process converts the stored direct current into alternating current. in addition, the on-board electronics are supplied with 12 volts via a so-called dc/dc converter.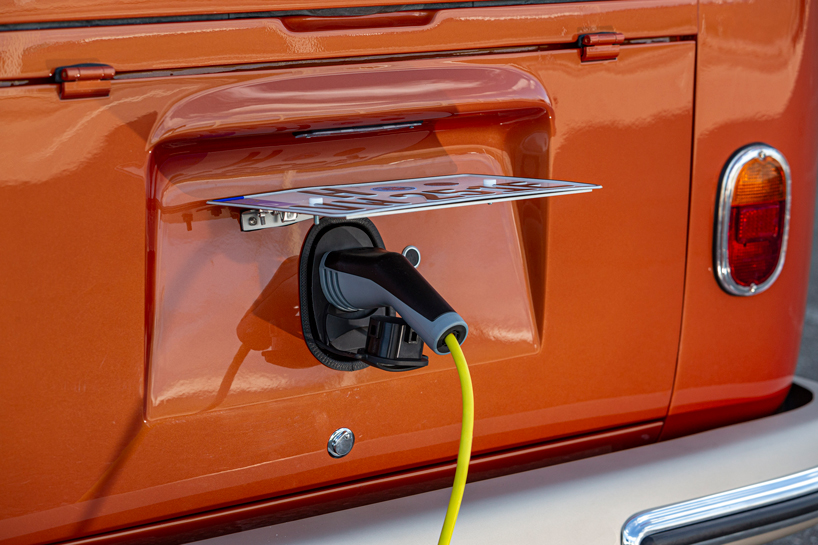 the battery is charged via a combined charging system socket that enables charging with alternating or direct current. with alternating current, the battery is charged via an ac charger with charging power of 2.3 to 22 kW, depending on electricity source. with direct current, thanks to the e-BULLI's ccs charging socket the high-voltage battery can also be charged at dc fast- charging points with up to 50 kW of charging power. in this case it can be charged up to 80 per cent in 40 minutes.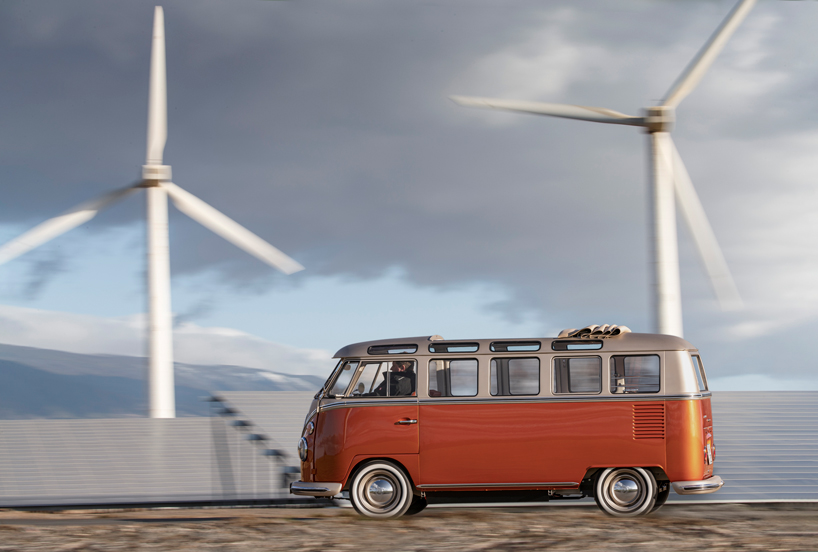 'it started with the seemingly audacious idea of switching an historic BULLI over to a drive system producing zero emissions on the road in order to bring it in line with the challenges of a new era,' explains volkswagen. 'to this end engineers and designers formed a team along with drive system experts from volkswagen group components and the eclassics company, which specialises in electric car conversions.'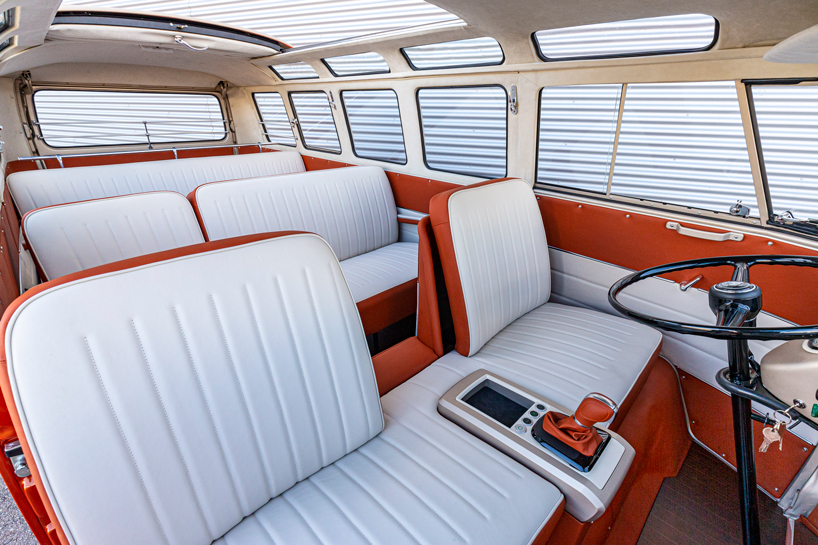 available to buy for real, volkswagen partner eclassics is planning to offer T1 conversions and T1 complete vehicles in the style of the new e-BULLI. as a complete car e-classics is offering the e-BULLI from about €64,900 (a little under us$70,000).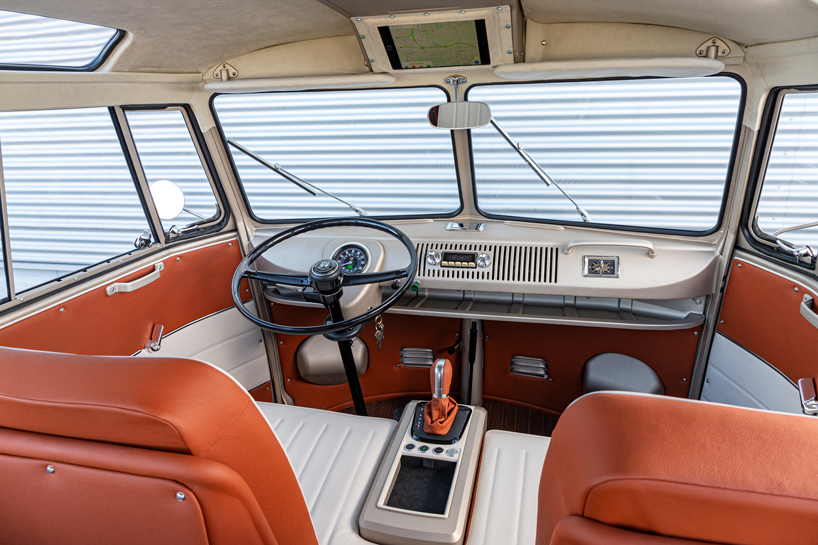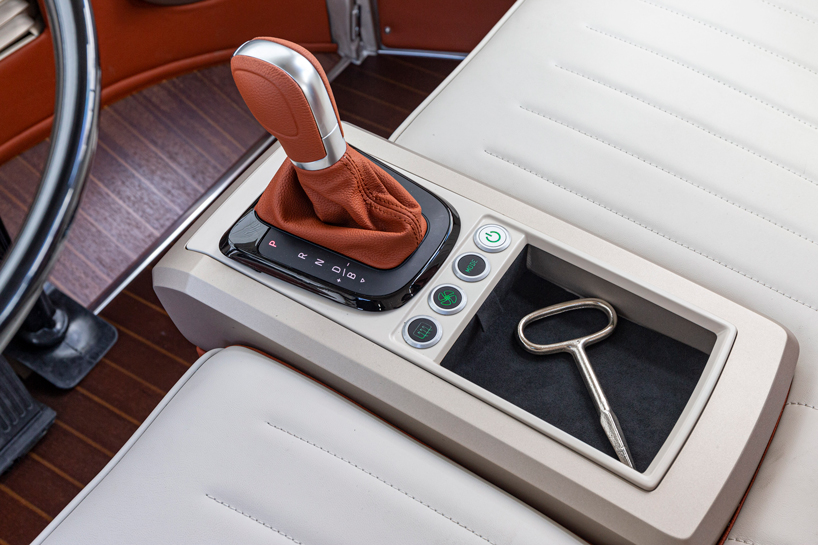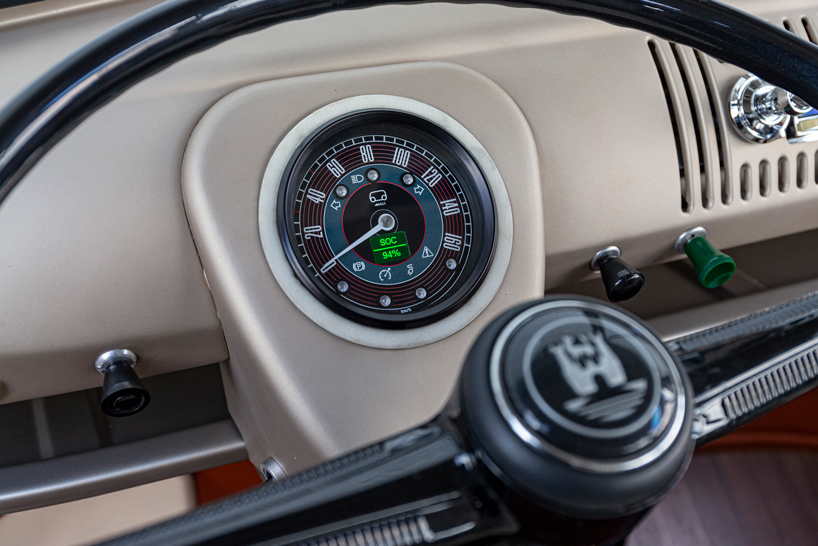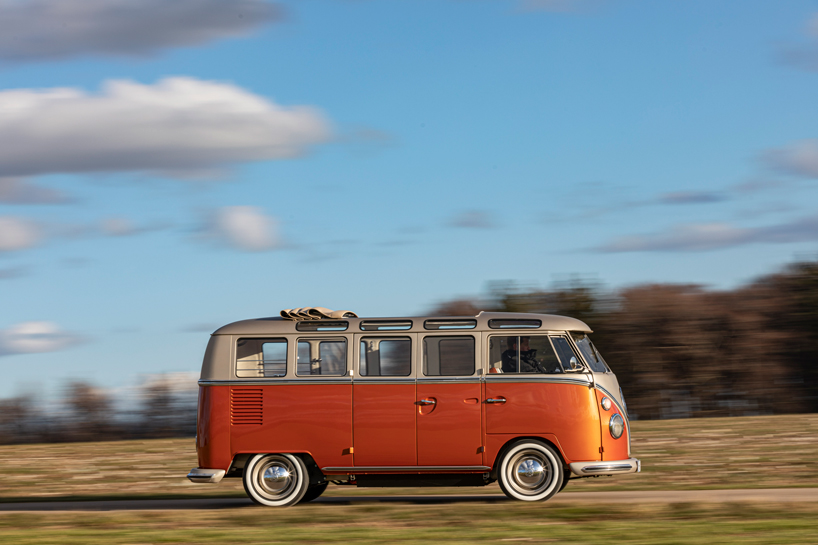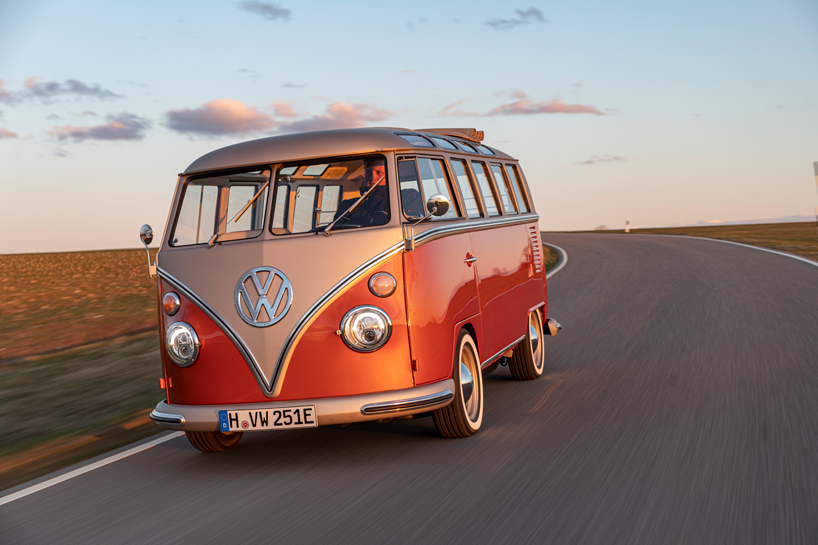 project info
company: volkswagen
seller: elcassics
model: e-BULLI
kieron marchese I designboom
mar 20, 2020
Art, Design, electric automobiles, Entertainment, Inspiration, Technology, Volkswagen
Art, Design, electric automobiles, Entertainment, Inspiration, Technology, Volkswagen