dutch street artist paints a massive bookcase on a three-level building in utrecht
dutch street artist jan is de man, in collaboration with tattoo and graffiti artist deef feed, have painted a massive bookcase on the side of an apartment building in utrecht, netherlands. the trompe l'oeil mural features a three-level bookcase — one for each floor of the building — featuring a selection of both the artist's and the building's inhabitants favorite books.

images courtesy of jan is de man
from the subtle act of not giving a fuck to sapiens, this giant bookcase by jan is de man and deef feed has books for all tastes. but if that wasn't enough, if you pay close attention to other titles, you will also find books by the artist's themselves as well as a black book with a playboy rabbit. 'all local residents and those involved have been allowed to hand in their favorite books and we (deef feed and I) have incorporated them into this mural,' said jan is de man on his webpage.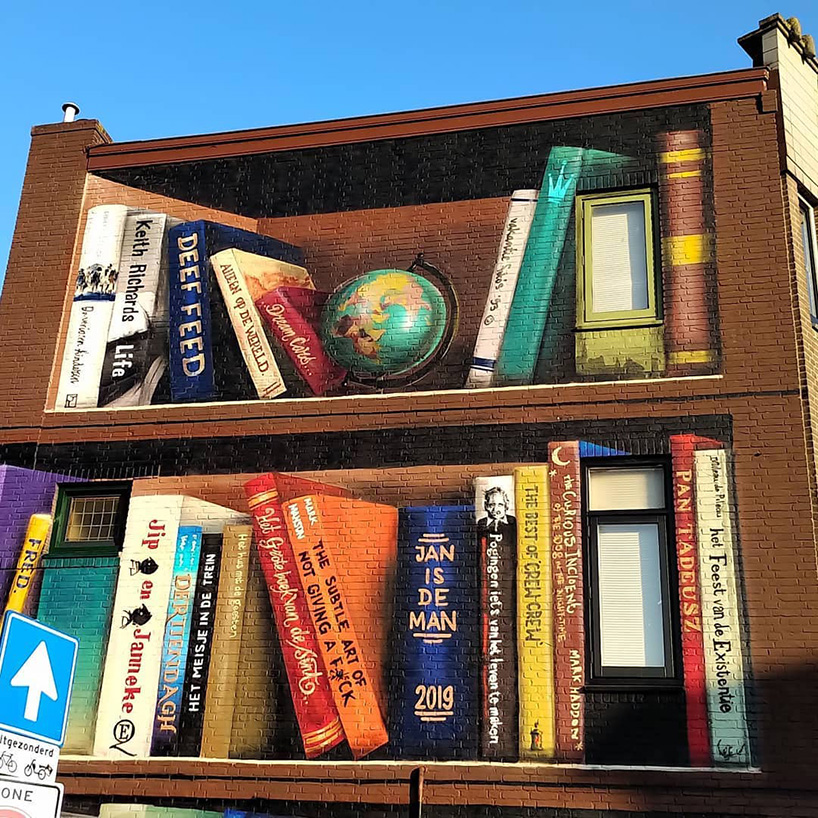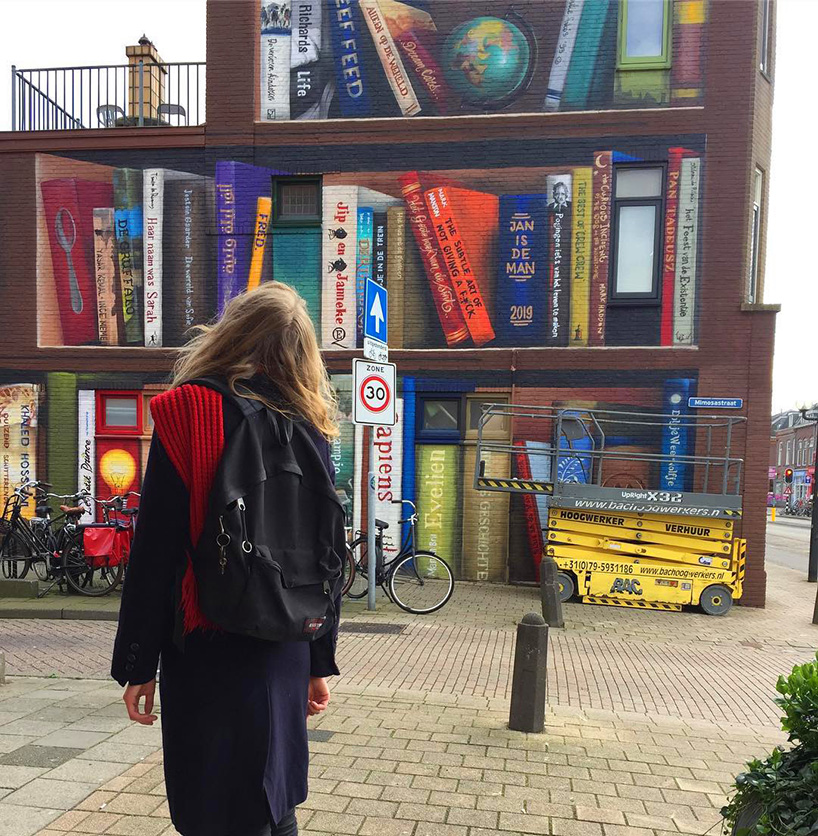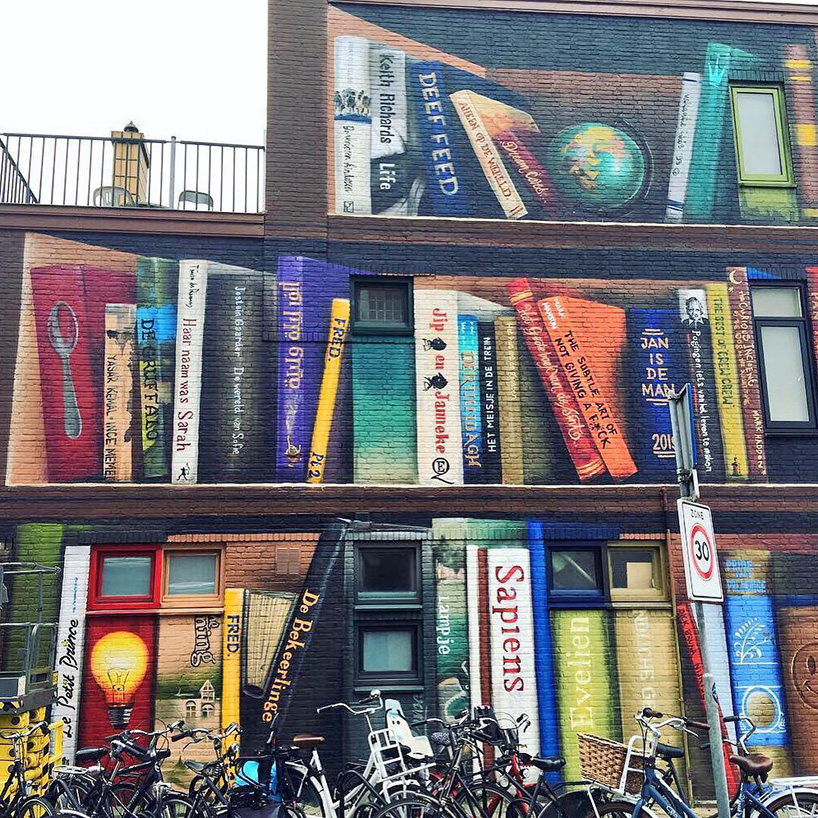 project info:
name: bookcase
artist: jan is de man in collaboration with deef feed
location: utrecht, netherlands
juliana neira I designboom
sep 05, 2020
Art, Design, Entertainment, Inspiration, street art
Art, Design, Entertainment, Inspiration, street art