SwitchArcade Round-Up: 'Dragon Marked for Death' Update Arrives, 'Little Busters!', 'Broken Lines', and Today's Other New Releases and Sales
Hello gentle readers, and welcome to the SwitchArcade Round-Up for April 23rd, 2020. The bulk of today's article is dedicated to the massive number of new releases that are hitting the eShop today, but we take a brief moment to check some news and sales for a bit of variety. There are a lot of really good games in today's list, so I hope you've hoarded a little money. Let's have a look at everything!
News
'Dragon Marked for Death' Update Now Available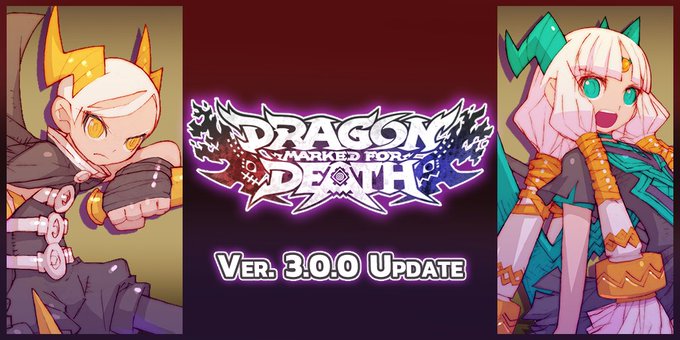 While the latest update for the Switch version of Dragon Marked for Death was originally scheduled to hit on April 21st alongside the Steam launch of the game, it ended up being delayed a little due to the staff needing to work from home. It turns out the delay wasn't too long, however, as Version 3.0.0 is now available. It adds two new playable characters, the Oracle and the Bandit, increases level caps across the board, and adds a ton of new items and gear pieces. In conjunction with this massive new content drop, the Empress character has been added to Blaster Master Zero 2 as an add-on.
New Releases
Little Busters! Converted Edition ($44.99)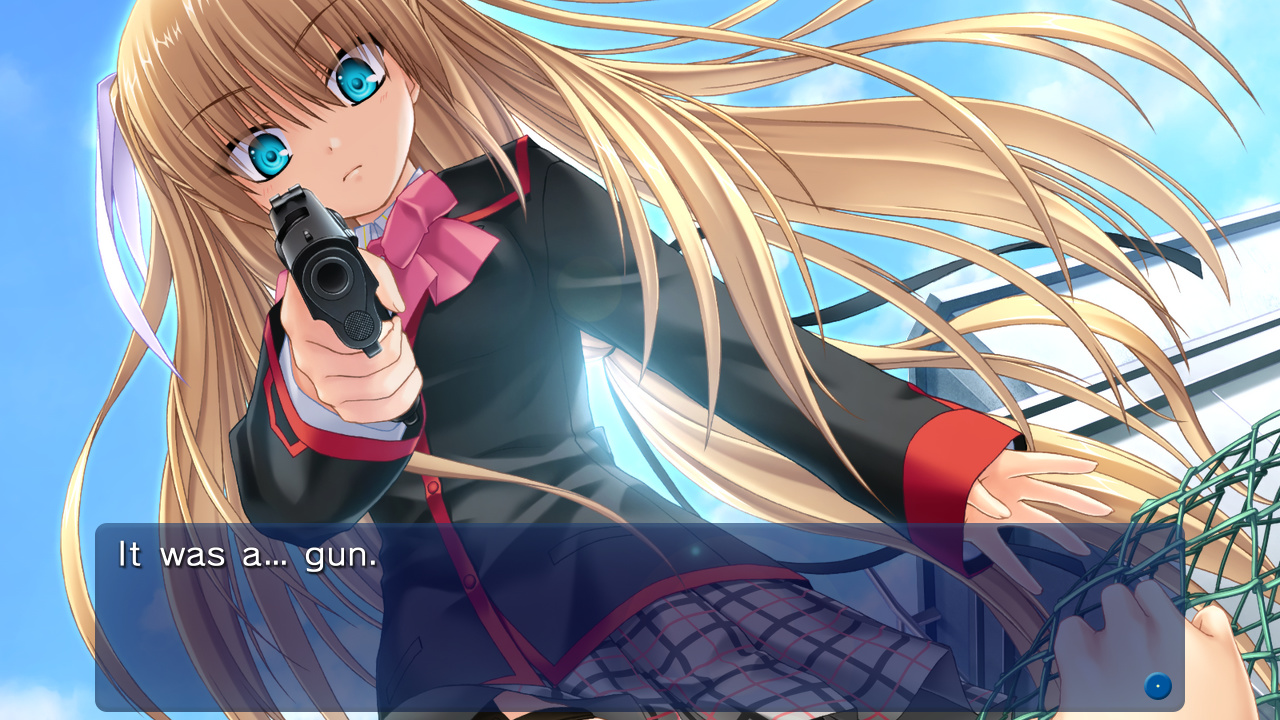 SwitchArcade Highlight!
Today is visual novel day, apparently. This is a Switch port of KEY's popular 2007 visual novel. Like many of KEY's games, this one ended up getting an anime based on it. It follows the story of a boy named Riki who is invited into a group of friends called the Little Busters. They want to start a baseball team but don't have enough members, and much of the game involves their group seeking out and forming friendships with new people. Of course, this is a KEY game, so basically whatever route your choices end up taking you down, you should prepare some tissues for the inevitable tears. It's very good stuff, provided you're okay with the genre.
Hang the Kings ($0.99)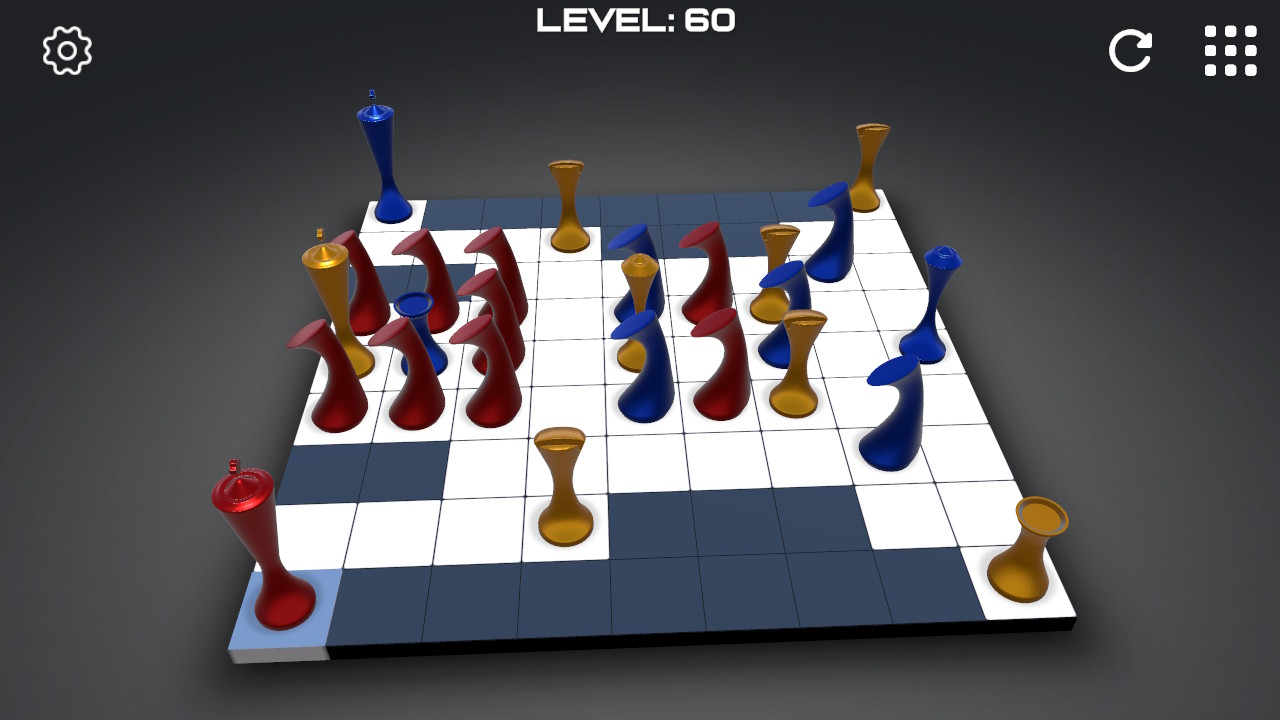 SwitchArcade Highlight!
The latest in QUByte's series of cheap chess puzzlers is Hang the Kings, which challenges you to capture all of the matching pieces before taking down the king on each stage. There are 100 levels in all. It starts off very simple but quickly becomes devilishly tricky, putting your logic skills to the test. You'll have an easier time of it if you're familiar with chess, but even if you aren't you'll probably sort things out before long. For the absurdly low price these go for, I'll never not recommend them. If you like puzzle games, be sure to pick this one up.
Broken Lines ($24.99)
SwitchArcade Highlight!
We get a lot of military-themed tactical strategy games, and a lot of fantasy-themed tactical RPGs, but we don't often see military-themed tactical RPGs. Broken Lines makes a solid attempt at that idea, putting you in control of a squad of soldiers behind enemy lines in an alternate-history version of Eastern Europe. You have to keep your team alive while making hard choices about what to do. Your choices and level of performance will lead you to one of multiple endings. A single playthrough isn't a huge commitment, lasting about six or seven hours, but if you want to see all of the endings you'll be busy for quite a while. It has a few flaws but if you're looking for a different take on the tactical RPG genre, this is a very well-made one.
Sunless Sea: Zubmariner Edition ($19.99)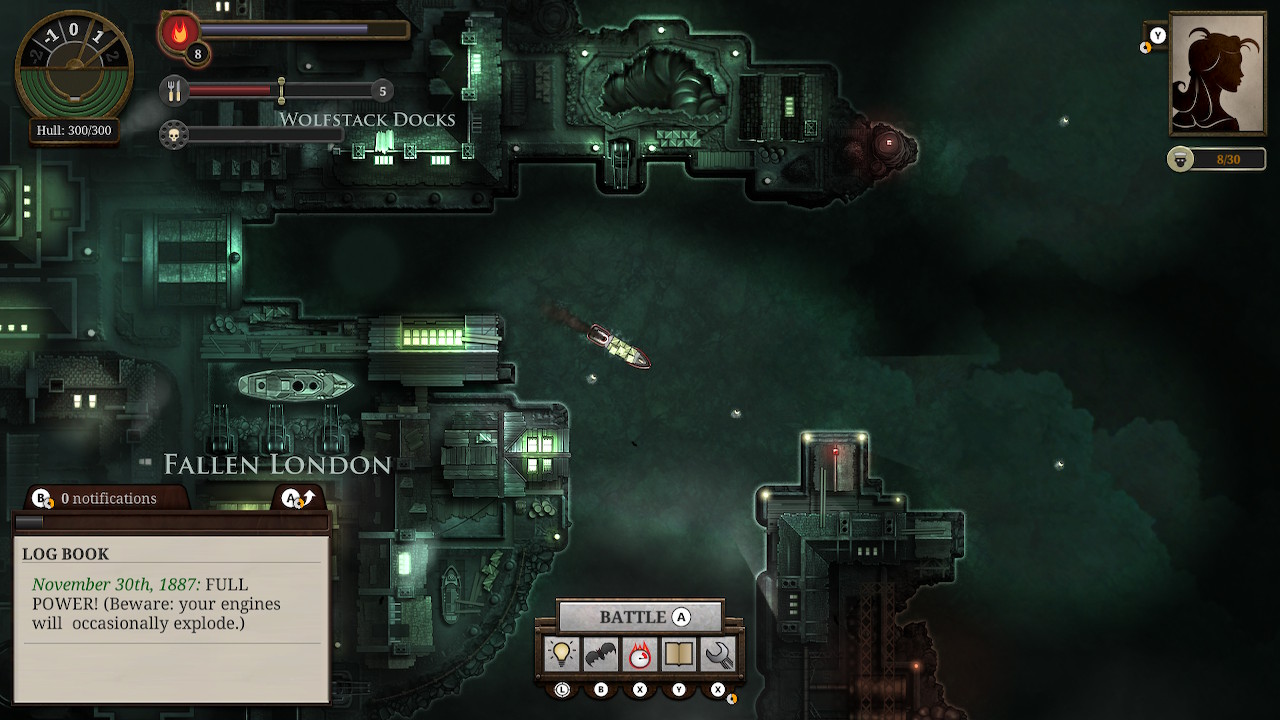 SwitchArcade Highlight!
I probably don't need to go on too much about Sunless Sea. It's been out on iPad for ages now, and you don't need me to tell you it's pretty darned great. This Switch version gives you both the base game and the rather extensive underwater Zubmariner expansion, all for a very nice price. Described as a gothic horror RPG, this game sees you exploring a bleak world while trying to keep your crew from losing their minds. The story and writing are outstanding and are easily the best parts of the experience, but the gameplay is quite solid as well. Really hard, and often unfairly so, but somehow still compelling. If you haven't played Sunless Sea yet, this is a terrific way to do it.
SmileBASIC 4 ($24.99)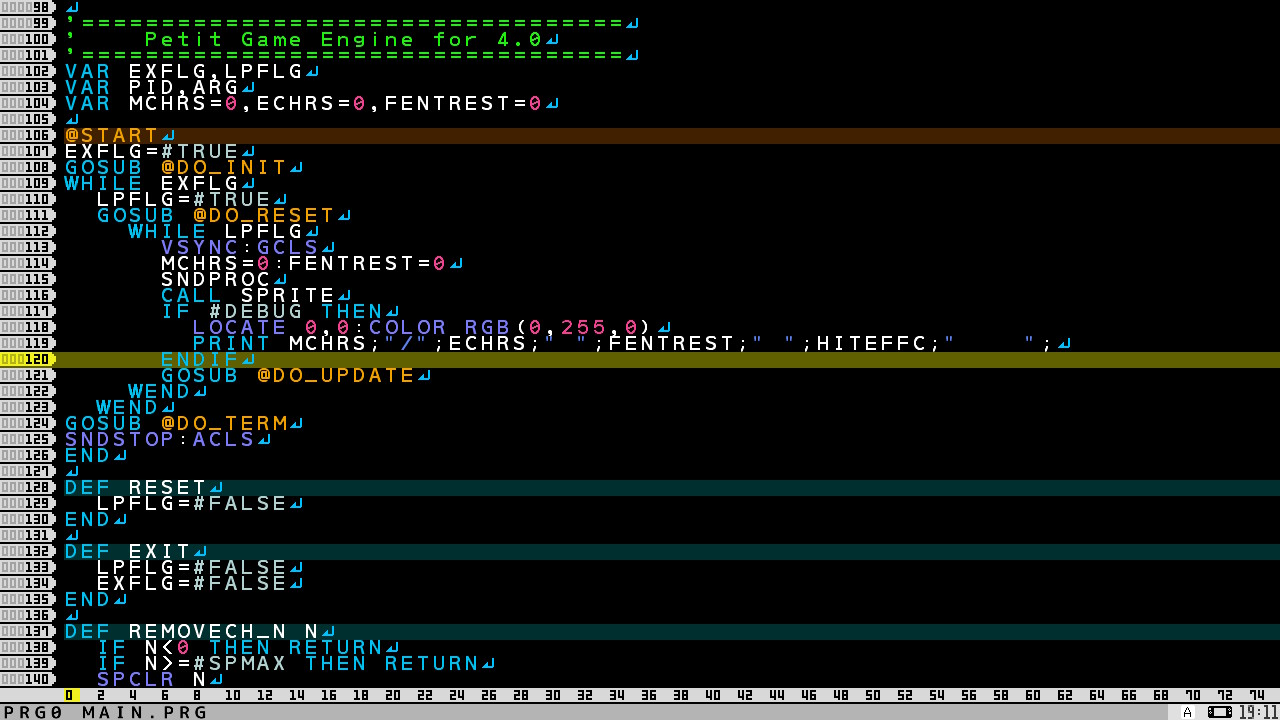 SwitchArcade Highlight!
Okay, just in case you aren't aware: this is not a game. Rather, it is a piece of software that will allow you to develop games in SmileBASIC or download and play games created by others. It's as beginner-friendly as this kind of thing is going to be, and it's surprisingly versatile in terms of what you can make with it, but don't think you're just going to be dragging and dropping things with the ease that you do in Super Mario Maker. Another heads-up: by default, you won't be able to upload any projects and you'll only be able to download a project once every several hours. You can buy Server Tickets in the app that allow you to upload projects and gain access to unlimited downloads. I believe each ticket costs around five dollars, and each added one allows you to upload an additional 10 projects. You'll also probably want to drag out at least a USB keyboard for this, as you'll be doing a fair bit of typing.
Picross S4 ($9.99)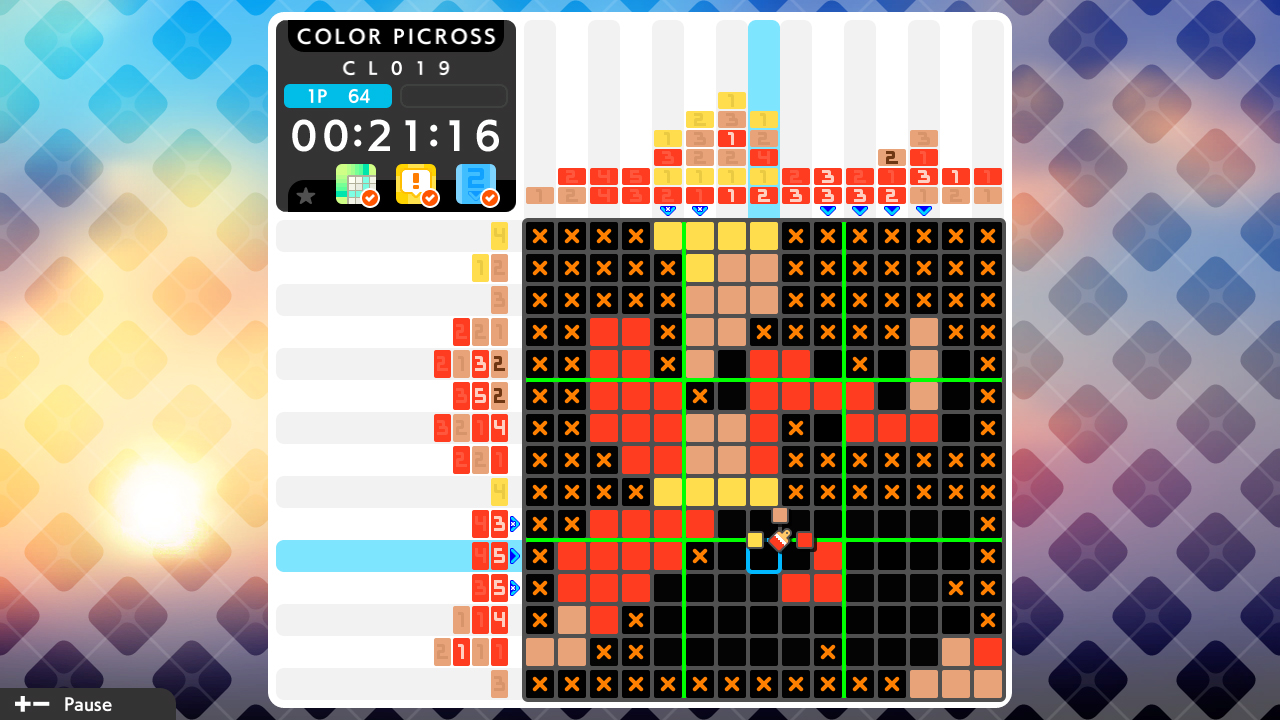 SwitchArcade Highlight!
Jupiter, stop. I'm already dead. The latest in the Picross S series offers up more puzzles than ever, with a grand total of 485 to solve. Those include standard Picross, Mega Picross, Color Picross, Clip Picross, and some Extra puzzles. What are Extra puzzles? Well, if you have save data from the previous games on your system, you'll get access to two 30×30 and three 40×30 puzzles. Each of them can potentially take you literal hours to solve. Unfortunately, Jupiter still hasn't figured out how to do optional touch controls, a problem that is even more vexing now that pretty much every competing Picross title from other developers has support for them. Maybe next time! Probably not, but maybe! I'm buying this anyway because I am an utter fool.
Damaged in Transit ($14.99)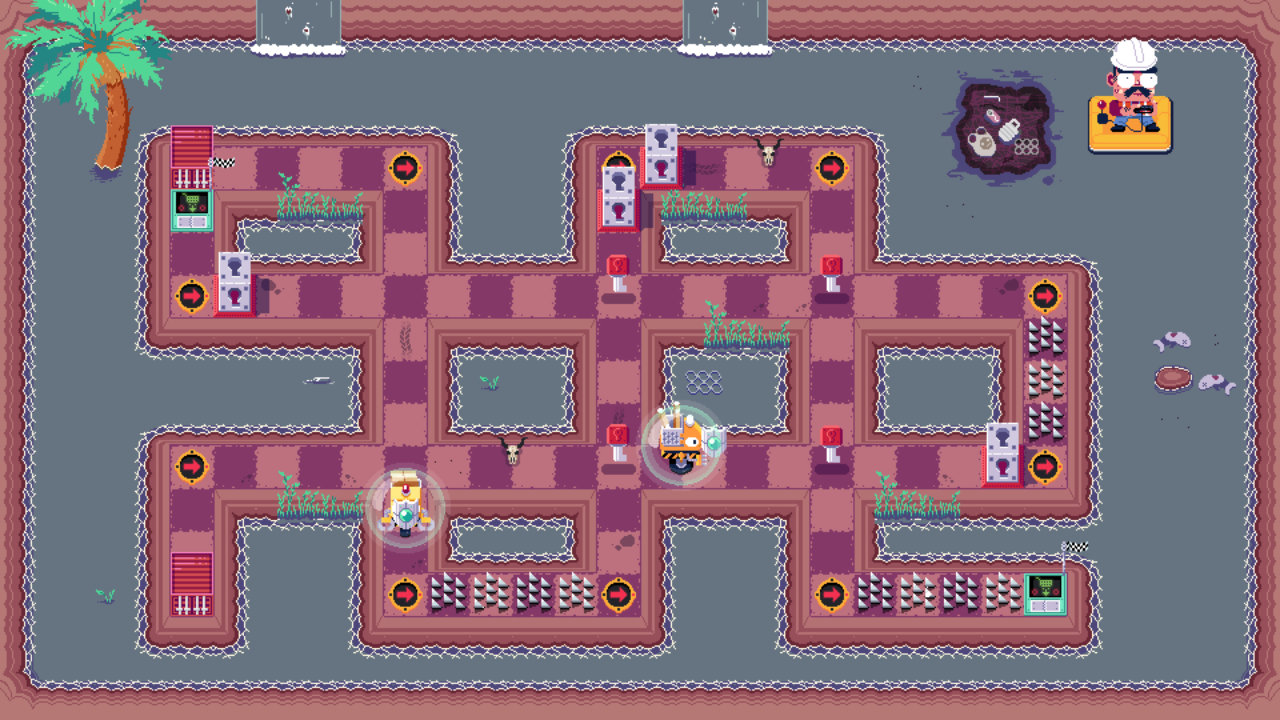 This is a very hectic puzzle action game for one or two players. The idea here is that you have two drones who will head in the direction of whatever arrows they touch. You need to guide them safely to the goal by switching the direction of the arrows on the fly. That may sound simple but it gets very complicated very quickly. Send the drones in the wrong direction and they'll almost always end up plunging to their destruction, forcing you to restart the stage. Keeping an eye on both drones and the paths ahead of them takes quite a bit of concentration, and getting past some of the traps will require good timing. If you want to make it even harder, rope in a second player and split the controls between the two of you. Five worlds and 125 levels make this reasonably substantial if not overly so. I'll have a review soon for this one, I just need to test the multiplayer a bit more.
MotoGP 20 ($39.99)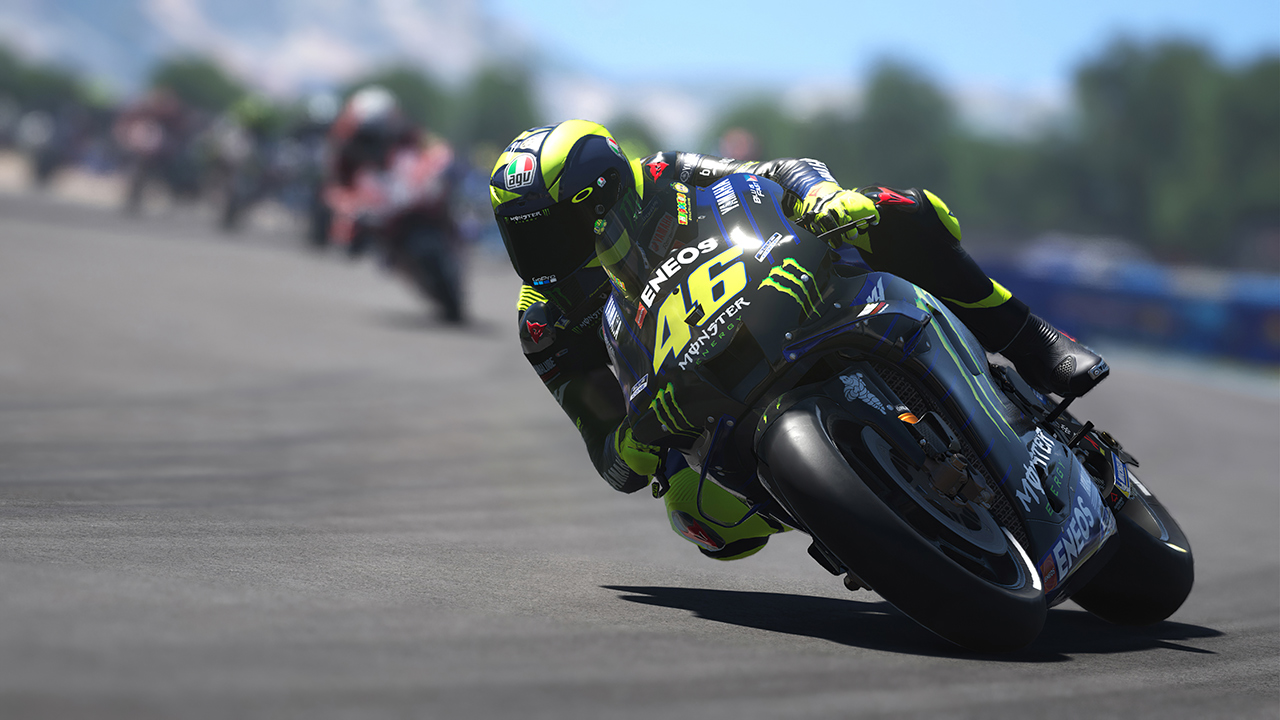 Yeah, there's no way that's a legit screenshot of the Switch version of the game. But it's what's in the eShop listing, so that's what we've got. Anyway, this is the third iteration of the MotoGP series on the Switch, and by now we're well into the refinement stage of things. Improved graphics and physics, new rider models, new face scans of official team managers, some new animations, and some added historical content make up the bulk of the changes here. I'd imagine that, like the previous games, fans of MotoGP racing will be content with what they get here. From a technical standpoint, however, you're almost certainly better off grabbing this on another platform. At least then you might have a hope of the game looking like that image up there.
eSports Legend ($11.99)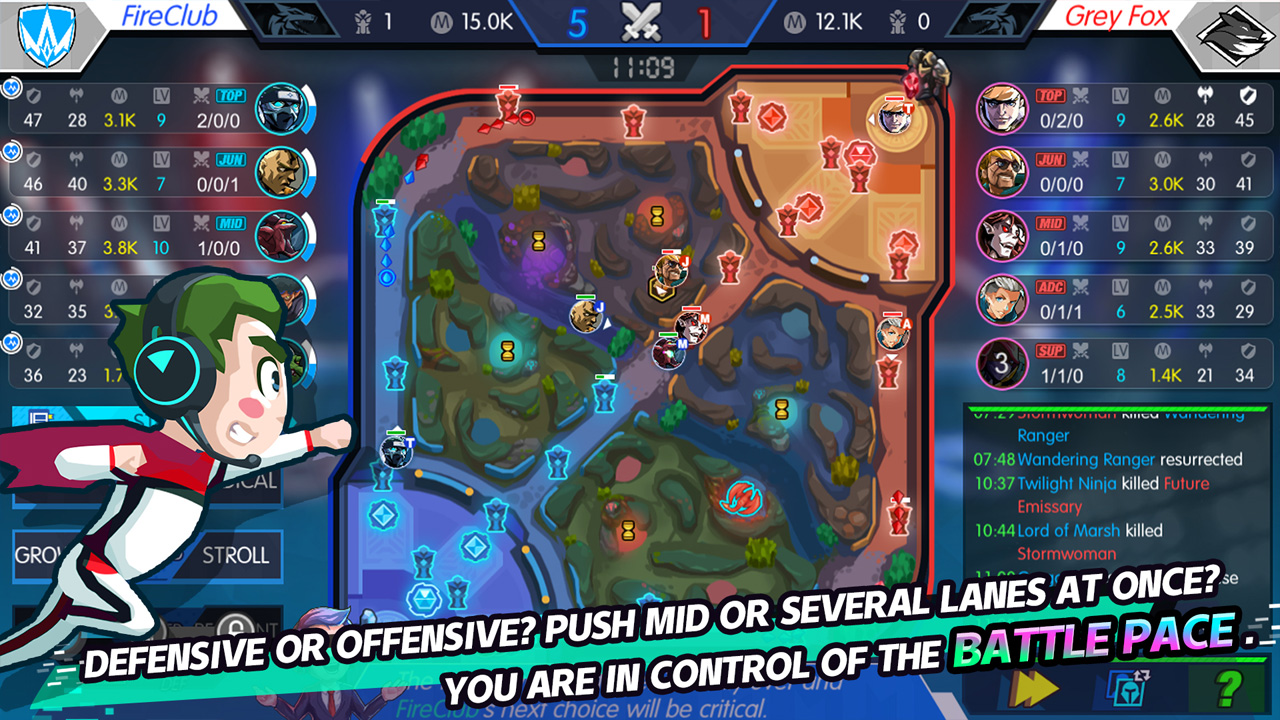 Let's see… slightly vague description, UI clearly designed around touch controls, and text on the screenshots. A-yup, this is a mobile port, and at least from its marketing doesn't appear to be particularly improved or changed from what I can see on the App Store. The one thing that has been souped up is the price, as this costs roughly four times what the iOS version does. Well, if you want to build up and manage a virtual eSports team on your Switch, this is probably better than the other couple of games that let you do that.
Code: Realize ~Future Blessings~ ($39.99)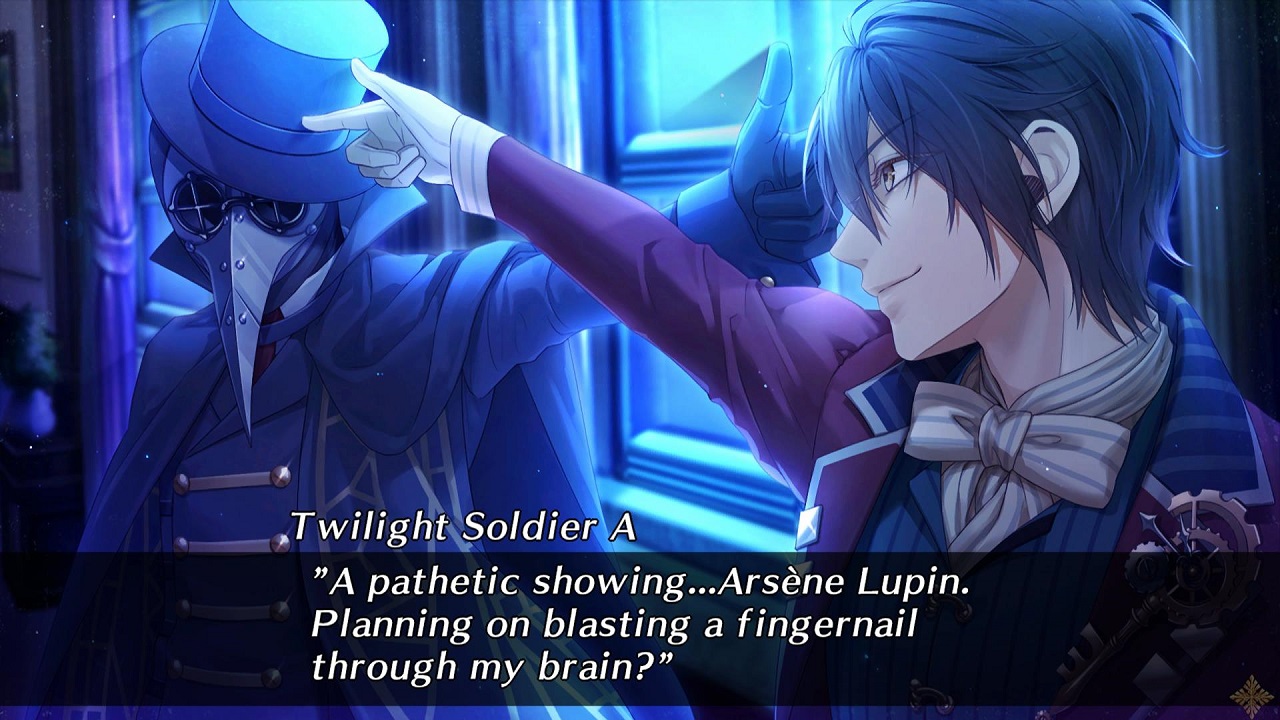 If you enjoyed the unusual blend of literary characters, handsome dudes, and romantic drama found in the visual novel Code: Realize, you might enjoy this after-story. It follows up on the story of the original, both adding new scenarios that take place after those events and filling out unseen happenings that were going on during the first game's plot. So yeah, not something to buy if you haven't already played and enjoyed the original Code: Realize, but if you did, you'll probably like this a lot.
Yumeutsutsu Re:Master ($64.99)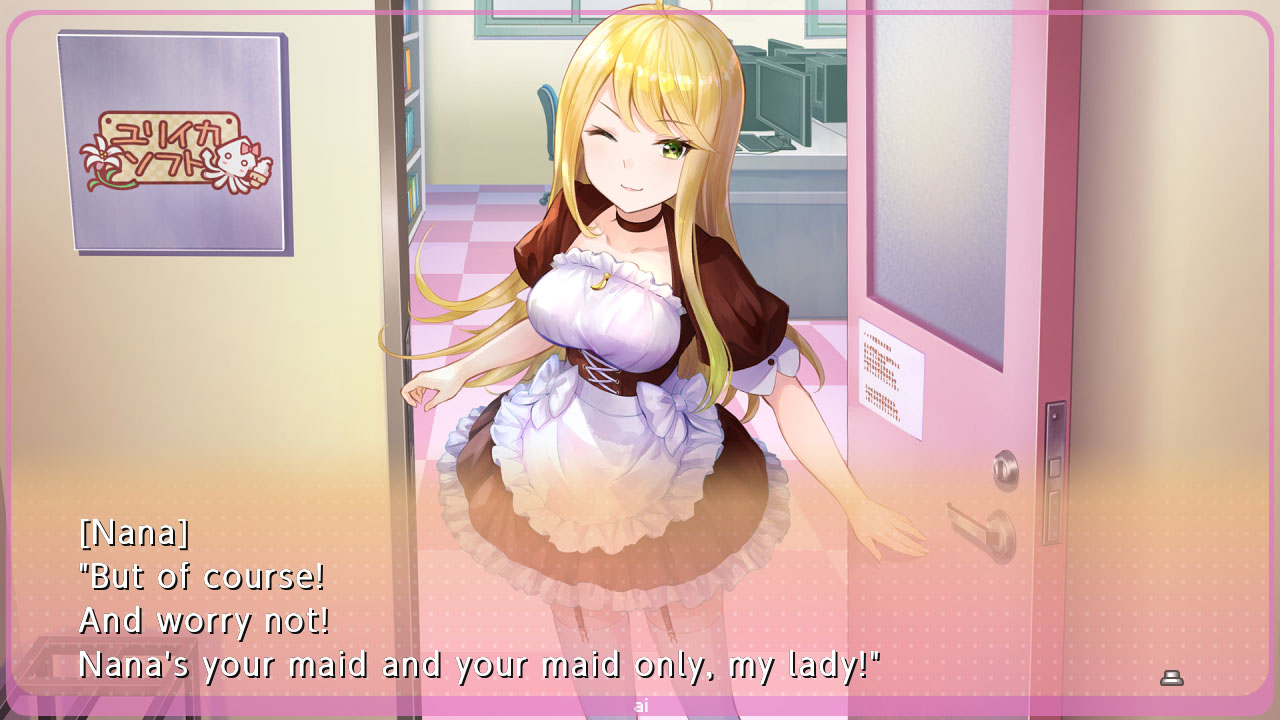 Yumeutsutsu: Re:After ($49.99)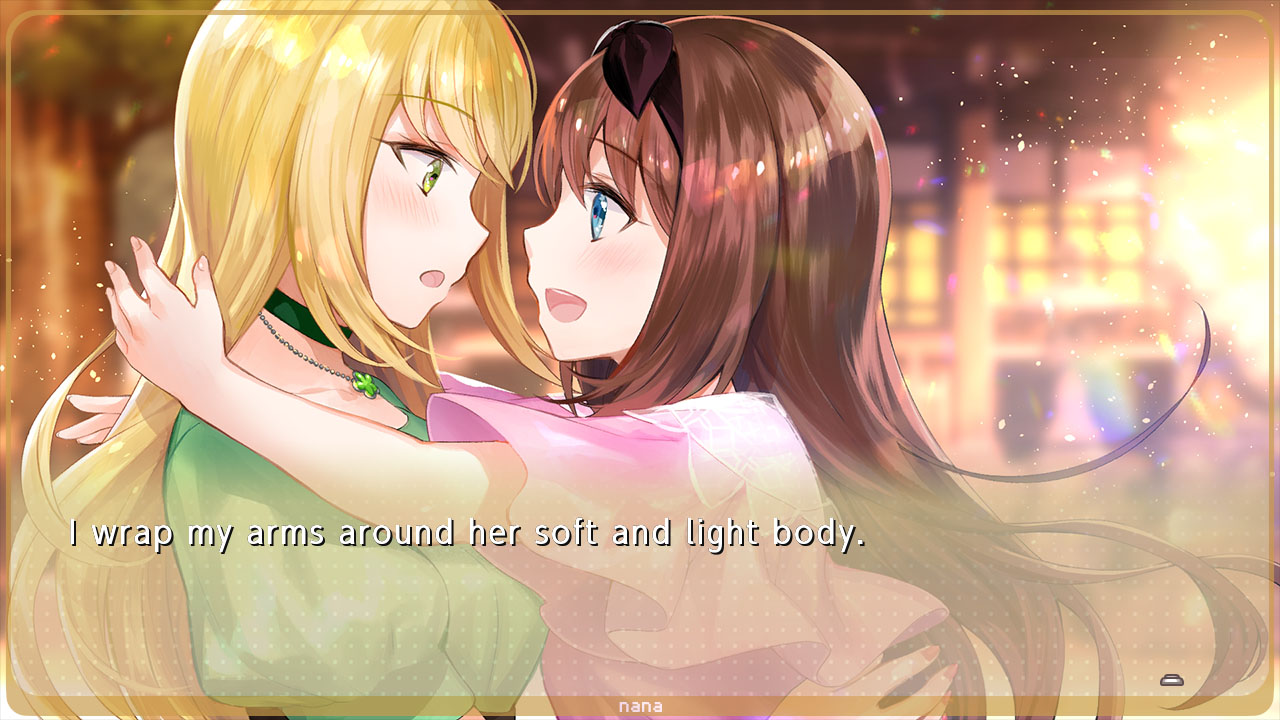 Say what you will about the Switch eShop, you can't accuse it of a lack of software diversity. Yumeutsutsu isn't even the first yuri-themed visual novel to be made available on the Switch, but it may be the best of that bunch. It follows a young woman named Ai as she takes on a job at a game studio in a big city. Aside from getting used to her new job and the cast of characters she has to work with, Ai also seeks to mend fences with her younger sister. Naturally, there's a heavy romance component and Ai can end up in some very risque situations with many of the women she meets. It's a bit of a slow burn, but the character development is interesting and the writing is decent enough. Unfortunately, the cost of picking up both parts (which you kind of need to do in order to get the full story) greatly dampens any recommendation I could give Yumeutsutsu. It's in no way worth such a huge asking price.
Sales
(North American eShop, US Prices)
Not a whole lot popping up in the old sales feed today so far. As usual, the number of new sales at the time I'm writing may be a bit thin, but I'm sure by the time you read this there will be a lot more. We'll cover those in tomorrow's article, like always. The outbox is also quite small, and outside of Alien: Isolation there really isn't anything I feel strongly about in either list. Maybe Yodanji? Oh well. More money for new games, I suppose.
Select New Games on Sale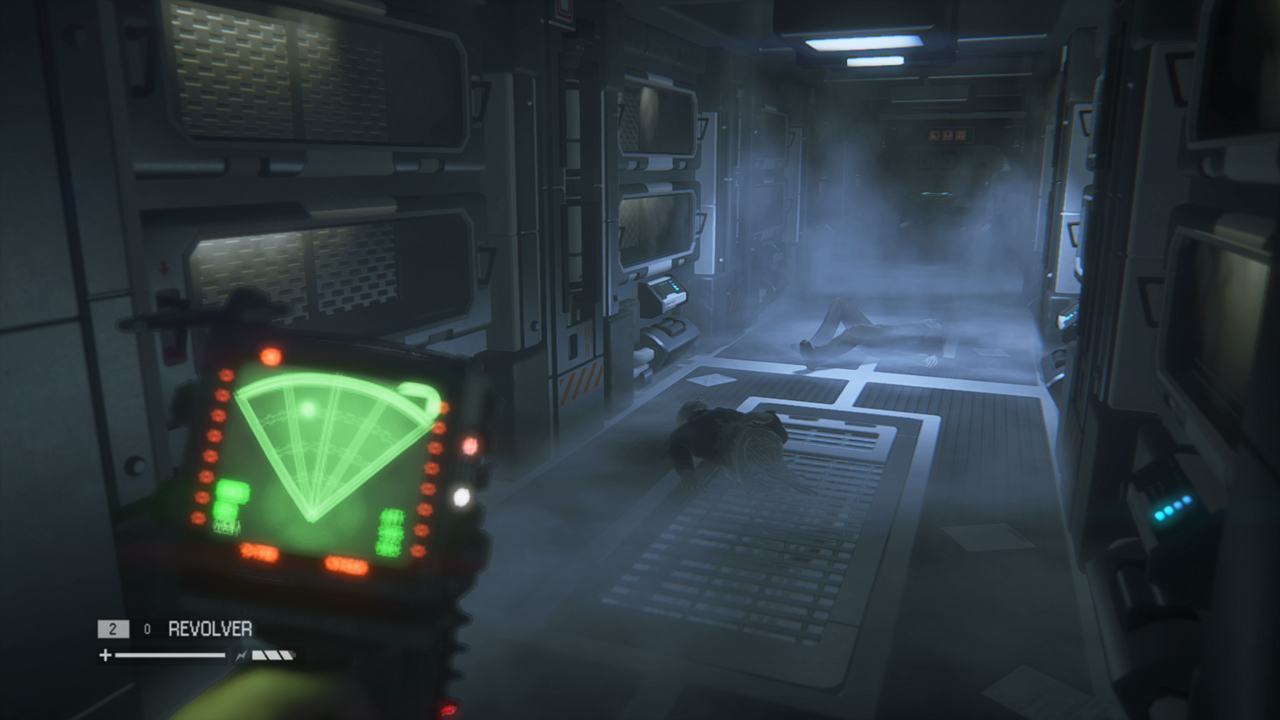 Alien: Isolation ($24.49 from $34.99 until 5/1)
Yodanji ($2.49 from $4.99 until 5/14)
Chronus Arc ($6.49 from $12.99 until 5/14)
Legend of the Tetrarchs ($8.99 from $14.99 until 5/14)
Illusion of L'Phalcia ($7.79 from $12.99 until 5/14)
Sacred Stones ($7.49 from $14.99 until 5/14)
MachiKnights -Blood Bagos- ($8.99 from $14.99 until 5/14)
Princess Maker Go! Go! Princess ($11.99 from $14.99 until 5/14)
Princess Maker -Faery Tales Come True- ($23.99 from $29.99 until 5/14)
Wonder Boy Returns ($8.99 from $14.99 until 5/14)
Without Escape ($3.49 from $4.99 until 5/14)
Grizzland ($3.49 from $4.99 until 5/14)
Fairy Knights ($7.99 from $9.99 until 5/14)
Lost Sea ($3.99 from $9.99 until 5/14)
Family Tree ($3.19 from $7.99 until 5/14)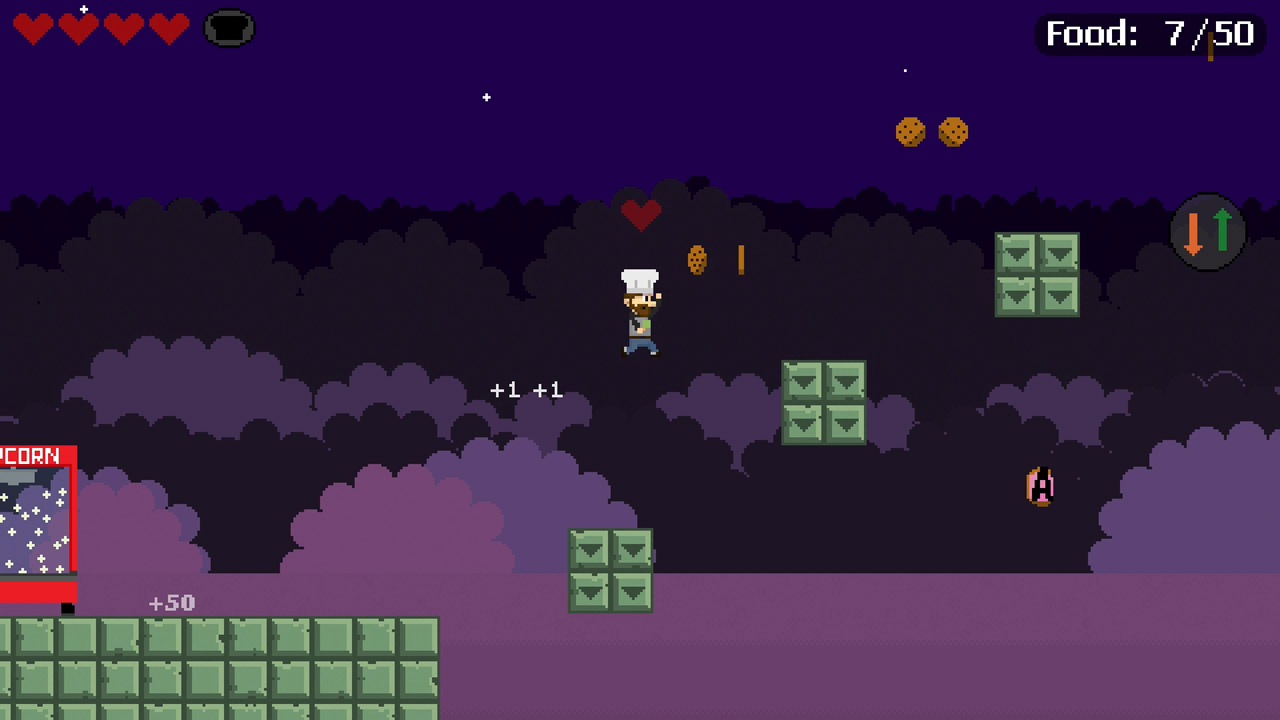 Perils of Baking ($1.99 from $4.99 until 5/14)
Amazing Brick Breaker ($1.49 from $4.99 until 5/14)
Fledgling Heroes ($8.49 from $9.99 until 5/7)
Cyber Protocol ($1.29 from $9.99 until 4/30)
Deployment ($0.99 from $9.99 until 4/30)
A Hole New World ($1.99 from $9.99 until 5/6)
Space Ribbon ($0.49 from $4.99 until 5/12)
Syberia 3 ($9.99 from $49.99 until 5/6)
Santa Tracker ($0.49 from $2.99 until 5/12)
Street Basketball ($0.89 from $5.99 until 5/12)
Quench ($9.99 from $19.99 until 4/29)
Balthazar's Dream ($1.60 from $8.00 until 5/6)
Story of a Gladiator ($5.49 from $10.99 until 5/12)
Crazy Zen Mini Golf ($1.99 from $4.99 until 5/12)
Sales Ending Tomorrow, Friday, April 24th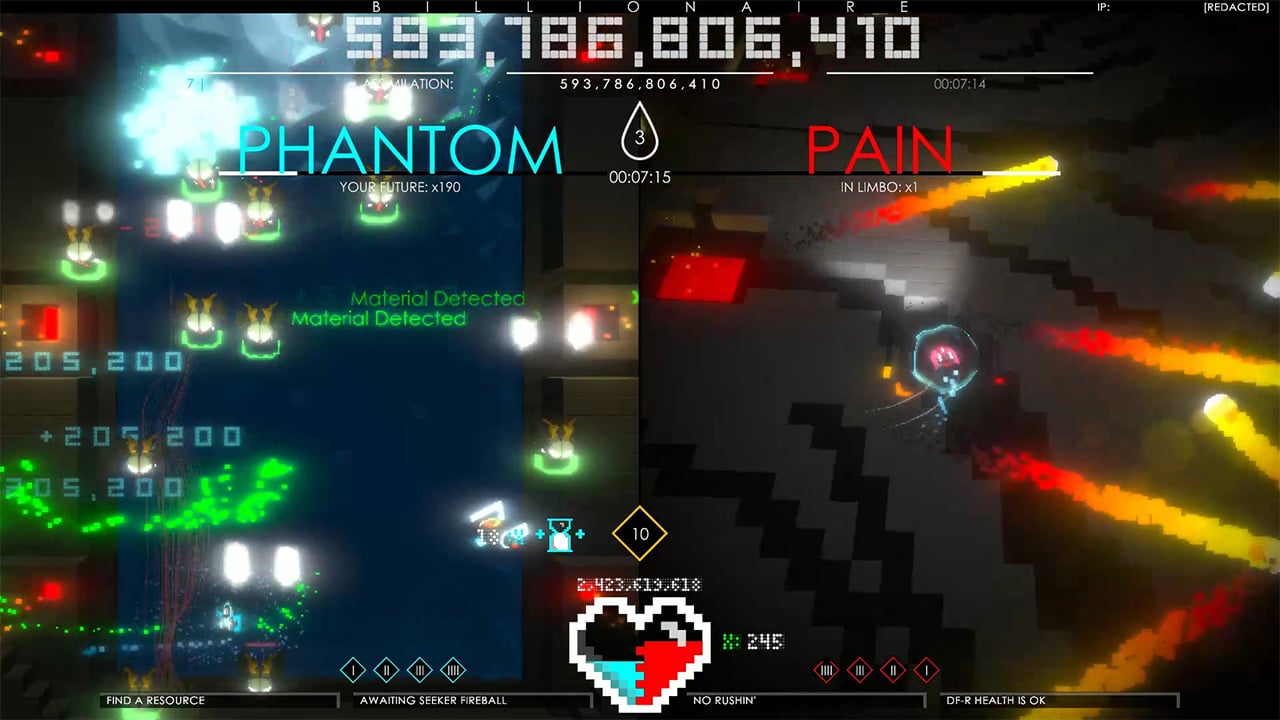 A Duel Hand Disaster: Trackher ($6.99 from $9.99 until 4/24)
Chroma Squad ($9.99 from $14.99 until 4/24)
Frozen Friends ($5.99 from $9.99 until 4/24)
Heroine Anthem Zero Ep.1 ($7.79 from $12.99 until 4/24)
Hiragana Pixel Party ($6.29 from $8.99 until 4/24)
Knights of Pen & Paper +1 Deluxier ($5.99 from $14.99 until 4/24)
Knights of Pen & Paper 2 Deluxiest ($6.49 from $12.99 until 4/24)
Knights of Pen & Paper Bundle ($11.24 from $22.49 until 4/24)
Life Goes On ($7.79 from $12.99 until 4/24)
n Verlore Verstand ($6.99 from $13.99 until 4/24)
Nippon Marathon ($6.74 from $14.99 until 4/24)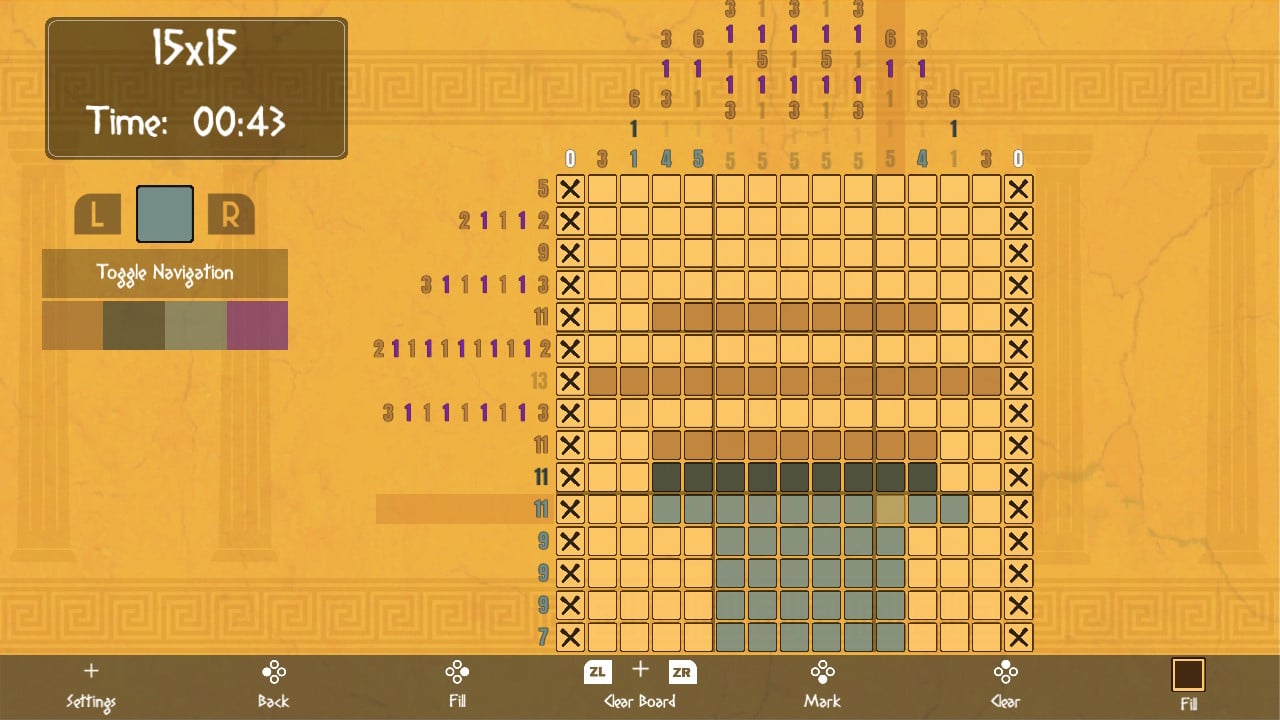 Nonograms Prophecy ($1.49 from $3.99 until 4/24)
Nuclien ($1.99 from $3.99 until 4/24)
Old School RPG Bundle ($17.99 from $29.99 until 4/24)
Rawr-Off ($0.49 from $2.99 until 4/24)
Rise: Race The Future ($12.36 from $16.49 until 4/24)
Space Lift Danger Panic! ($0.99 from $4.99 until 4/24)
Strike Force Kitty ($1.99 from $4.99 until 4/24)
The Legend of Evil ($5.99 from $7.99 until 4/24)
Tyd wag vir Niemand ($6.49 from $9.99 until 4/24)
Ultra Hyperball ($5.99 from $9.99 until 4/24)
That's all for today, friends. We'll be back tomorrow with the rest of this week's new releases, including games like Trials of Mana and Naruto Shippuden: Ultimate Ninja Storm 4. We'll also cover whatever news comes along, and there will surely be a mighty list of new sales to catalog. I hope you all have a great Thursday, and as always, thanks for reading!
Apple, Entertainment, Games, Iphone, News, SwitchArcade, Technology
Apple, Entertainment, Games, Iphone, News, SwitchArcade, Technology